FREE training is available with special discounts on enrolment from all Blackbeltschools.com instructors
Instructors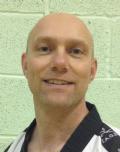 Craig Ellingworth
5th Dan
Notes
Devizes TKD is a new Tae Kwon-Do School in Devizes with a Family Class - catering for Juniors 12+ yrs and Adults.
Junior members (aged 12+ yrs) A fun and exciting mixed Family Tae Kwon Do class that puts enjoyment back into physical fitness, whilst helping to teach co-ordination, improve flexibility and increasing confidence.
Adult members: this caters for everyone - ALL FITNESS LEVELS (you can learn at your own pace - NO PRESSURE!)
This class is more of a traditional style of learning - mixed with lots of different fun challenges in the class - we do Tae Kwon-Do, Kickboxing styles of training with 'Pad Work' and also cover 'Self Defence' and 'Self Discipline'.
Come and TRY-IT for FREE and make the grade....