FREE training is available with special discounts on enrolment from all Blackbeltschools.com instructors
Instructor

Edyta Fober
2nd Dan
Notes
Ms Fober is a 2nd Degree Black Belt and Qualified TAGB, BTC Registered Club of Tae Kwon-Do Instructor.
Ms Fober has got many years of experience in teaching children and adults. Ms Fober started her own martial arts training as a way to spend more quality time with her son. She has never looked back since! Ms Fober is South West Champion and World Silver Medalist in Sparring. Ms Fober wants to share her passion for Tae Kwon-Do with her students every step of the way to help them reach their individual goals. As students advance in grades from white to black belt, they will gain the knowledge and experience that will last them a lifetime.
Ms Fober recognises that each individual represents a different set of skill and ensures that training is tailored to cater for different needs and personal goals. Ms Fober takes her responsibility as a role model for younger students seriously, teaching them importance of strong character, leadership and positive values. When students join not only will they improve their fitness, they will learn to defend themselves and they will be embarking on a journey to improve many important aspects of their lives whilst having fun doing it!
Midsomer Norton TAGB Tae Kwon-Do is a place where you can build on your strengths and overcome your weaknesses in a friendly and inclusive environment. Our adult and children programmes are designed for the beginners and advanced student to realise their full potential.
If you are interested in learning Tae Kwon-Do, call Ms Fober on 07983104286, email [email protected], or find us on Facebook https://www.facebook.com/profile.php?id=100085611922336 to book your free trial sessions. All lessons are suitable for beginners no matter what your level of fitness or ability. Just get in touch and book your first session. We look forward to meeting you.
Additional Qualifications:
BTEC Level 3 Self Defence Instructor
First Aid Qualification
Enhanced DBS
Time to Listen
Safeguarding Children
TAGB Tournament Umpire
Member of:
- South West of England
- Tae Kwon-Do Association of Great Britain
- Tae Kwon-Do International
- British Tae Kwon-Do Council - recognised by Sport UK (formerly the Sports Council)
Welfare/Safeguarding Officer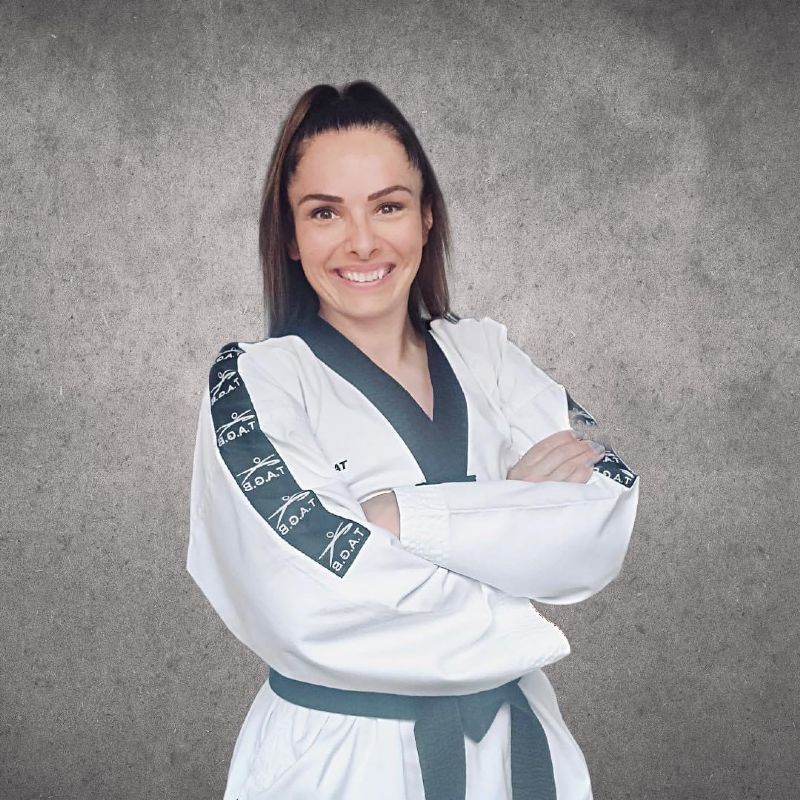 Edyta Fober
Should we need to escalate a case we will contact out National Governing Body (British Tae Kwon-Do Council). Their Safeguarding/Welfare Officers information can be found at https://www.tkdcouncil.com/content/1380/safeguarding/
The BTC Safeguarding policy can be found here https://www.tkdcouncil.com/images/docs/btc-safeguarding-policy-version-5.pdf